View all
Business Development Executive (BDE)
Ahmedabad, Gujarat
Job Summary
Business Development Executive (BDE) will be responsible for placing quality bids on online portals such as UpWork.com, Freelancer.com, and communication with prospective clients.
The person would be key in generating new business across the world.
Responsibilities and Duties
The candidate is responsible for generating business from online Bidding Portals like Upwork, Freelancer, Guru, etc.
He/she must have the required skills for handling International clients.
He/she would be responsible for the bidding of Web Development, Mobile Application, Development, and Digital Marketing projects.
Must have Excellent Written communication & Writing Skills.
Candidate must have IT Background and should be familiar with technologies.
Generate new leads and contribute to revenue generation.
Must have good interpersonal skills.
Must have Innovative, knowledgeable, creative and hard-working.
Required Experience and Qualifications
Bachelor's degree in business, marketing or related field.
Experience in sales, marketing or related field.
Good communication skills and IT fluency.
Ability to manage complex projects and multi-task.
Excellent organizational skills.
Ability to flourish with minimal guidance, be proactive, and handle uncertainty.
Proficient in Word, Excel, Outlook, and PowerPoint.
Comfortable using a computer for various tasks.
Benefits
Competitive Salary
Mentoring
Commuting support,
Flexible career path options
Performance appraisals and personal development plans
Flexible career path options
Performance appraisals and personal develop
Job Type: Full-time
Experience:
Total work: 2 to 7 years (Preferred)
Education:
Location:
Ahmedabad, Gujarat (Required)
Industry:
Interested and eligible candidates may apply with updated resume or directly send resume to hr@joykal.com
Interested? Apply now!
Or
What our clients are saying about us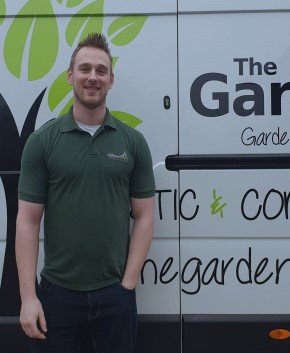 I am very pleased with new website. Joykal lived up to his word of unlimited revisions to get my website just how I wanted it and was always happy to help.
Jonathan G
CEO, The Garden Rangers
Very patient and friendly. A pleasure to work with him. Small delays in our project but most of them because of me and my additional changes requested. I'll work with you again to finalize also the next phase of your project. Thanks Joykal.
Leonard T
Founder, Million of Hearts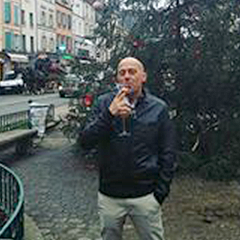 So far I am very satisfied with Joykal's delivery of my work and I have a few words to describe him. He is patient, highly committed and has integrity
Derek A
Head Co-ordinator, Engineering Survey
They did a first class job with tenacity and professionalism and i wouldn't hesitate to use him again.
What an Awesome service received by the team. I would like to recommend Joykal team Excellent work from the Joykal. They are an extremely creative team, have great ideas and are very adaptable when discussing any necessary changes and amendments. I would highly recommend Joykal to everybody and look forward to continuing working with them in the future too.
Next