Hours of Experience
500+ hours
Total Projects Delivered
11+ Projects
Top 5 reasons to choose WordPress?
Most popular CMS
Free & Open Source
Easy to customize
SEO friendly
Extensive community support
WordPress
WordPress seems quite small technique but it is construct's highly durable content Management System, which is the very ideal platform for any It makes the formatting content an easy task by its easy-to-understand visual editor, with this is also making sure that the content is easily read and indexed by numerous search engines.
WordPress holds the power to handle any type of websites, especially when experts like our WordPress developers have designed it. Our WordPress Website Developers' team can deliver and arrange custom WordPress platforms for the process to become larger of your digital reach.
We develop WordPress websites with sizzling and unique features, as well as keeping it sleek and responsive at the same time is something that every website owner desires and Joykal Infoctech WordPress Developers from Ahmedabad astutely delivers. By providing WordPress customization services of Joykal Infoctech that are carefully made in detail to help you for setting up your website, which is in synchronization with how you portray it to function and look. Managing website content customized by us develop like a breeze and a bit of profit exercise. We follow unique techniques of serving our clients and this technique is backed by business strategies and proficient team of highly skilled designers and programmers.
By adding a higher degree of customization and indulgence ability to your WordPress website. The WordPress plugin development services act as a perfect catalyst for the process of developing new products. WordPress is undoubtedly the best platform from many years and it does fling at you free and openly expressed the set of capabilities and remarkable features. Whenever you are in need of something that is more specific, WordPress delivers you a package including unnecessary fluff. Sometimes, it's not even there. That's the time when our virile and powerful WordPress plugins come into the play. At Joykal Infoctech WordPress Website Development Company can convert your designs to WordPress theme in a way that it retains its business value and singularity. Making easier precision on all orders, our services are supporters by excellent feedback and a privileged track record riding on the extraordinary quality services that we have been providing to our clients worldwide. Our solutions are meant to be the marvel and remarkable in every sense of words.
40hours a week
2 to 6 Years of Experience
Email / Chat Support
Hire Now
What our clients are saying about us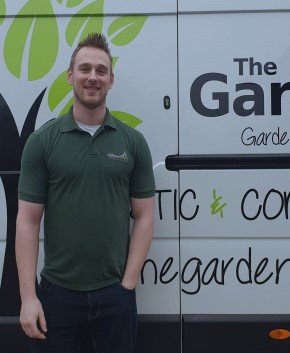 I am very pleased with new website. Joykal lived up to his word of unlimited revisions to get my website just how I wanted it and was always happy to help.
Jonathan G
CEO, The Garden Rangers
Very patient and friendly. A pleasure to work with him. Small delays in our project but most of them because of me and my additional changes requested. I'll work with you again to finalize also the next phase of your project. Thanks Joykal.
Leonard T
Founder, Million of Hearts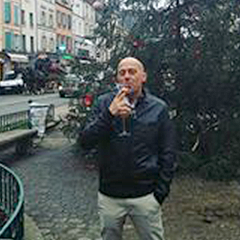 So far I am very satisfied with Joykal's delivery of my work and I have a few words to describe him. He is patient, highly committed and has integrity
Derek A
Head Co-ordinator, Engineering Survey
They did a first class job with tenacity and professionalism and i wouldn't hesitate to use him again.
What an Awesome service received by the team. I would like to recommend Joykal team Excellent work from the Joykal. They are an extremely creative team, have great ideas and are very adaptable when discussing any necessary changes and amendments. I would highly recommend Joykal to everybody and look forward to continuing working with them in the future too.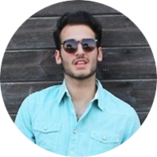 First class web designer. Constant support and feedback throughout development. Very pleased with their work!
Earon B
Founder, Sculpt by STONEiMAGE
Superb, great communication, great website – will use again…
Eric P
Marketing Manager, Rust Homeware
Joykal is a fanstatic project executer! He has been very helpful with my ecommerce form project. Highly recommendable, will be using his service again.
Serkan O
HOD, Turkey Visa
Help to improve the website design and improve the functions. Hope to continue the improving of the website with the great design.
Daniel A
CEO, Send Me Contact
Next